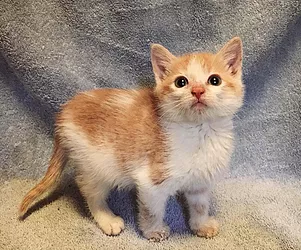 Super Heroes in Ripped Jeans is a dedicated group of volunteers that provides affordable veterinary care, free food and flea medications for animals in need. The group came together in September 2017 and since then they have worked with over 500 animals.
Terra Butler is the kind of person who doesn't wait for someone else to solve problems. She figures out what needs to be done and then finds the resources and invites others to join together to make things better. This is exactly what she has done to improve the life of animals and their caretakers in our community. Out of her concern for the welfare of colonies of feral cats, families who are experiencing difficulty caring for their pets, and animals in need of homes, Super Heroes in Ripped Jeans was born.
Since September of 2017, this dedicated group of volunteers has provided a food bank for pet owners in need, arranged foster home care for pets whose owners are in need of temporary placement and for animals who are waiting for a chance at adoption, a low cost spay/neuter program and affordable veterinary care. Since their beginning, over 500 animals have been helped.
Of special concern for Terra, are the growing feral cat colonies in the community. Terra knows that the life of a feral cat is hard. Rarely dying of old age, most of these cats die of disease, untreated injuries, and infections that cause slow, excruciating deaths. While these cats appear to be wild, they are still dependent on humans for food; either by being fed or eating out of trash containers. Very few are able to survive by hunting alone. Large feral cat colonies can spread parasites that affect humans and other animals.
Super Heroes in Ripped Jeans operates a trap, neuter, vaccinate, and release program for feral cats in the community. By keeping the population under control, this problem is addressed in a humane manner.
For more information please check out their web site: www.superheroesirj.org to find how you can help this great group of volunteers.