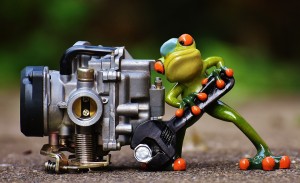 You can't overstate the importance of a reliable vehicle. It's how you get to work, buy your groceries, and visit your loved ones. But, every car and truck will eventually need maintenance (or more) so finding a good mechanic is one of the first priorities for every automobile owner.
Begin your search locally. There are many advantages in working with a "hometown" mechanic, not the least being the ability to develop a relationship. It's important that you are able to speak with the person who actually does the work on your car so that they get to know you, your needs, and expectations. They will also benefit from the intimate knowledge that only a driver can have of the vehicle.
In turn, you will develop an appreciation and trust for the skill set of the mechanic, how busy the shop is at any given time, and the average timeframes for various basic repairs; all of which will make your car's maintenance a more certain and pleasurable experience.
Begin your relationship with something simple, like an oil change. Afterwards, ask yourself if you are happy with the work done, the customer service, and the price. If you're satisfied with the oil change then you can feel more comfortable moving onto larger jobs. This is also a great way to get to know your mechanic. Above all, do your research and shop around, because the effort is worth it.