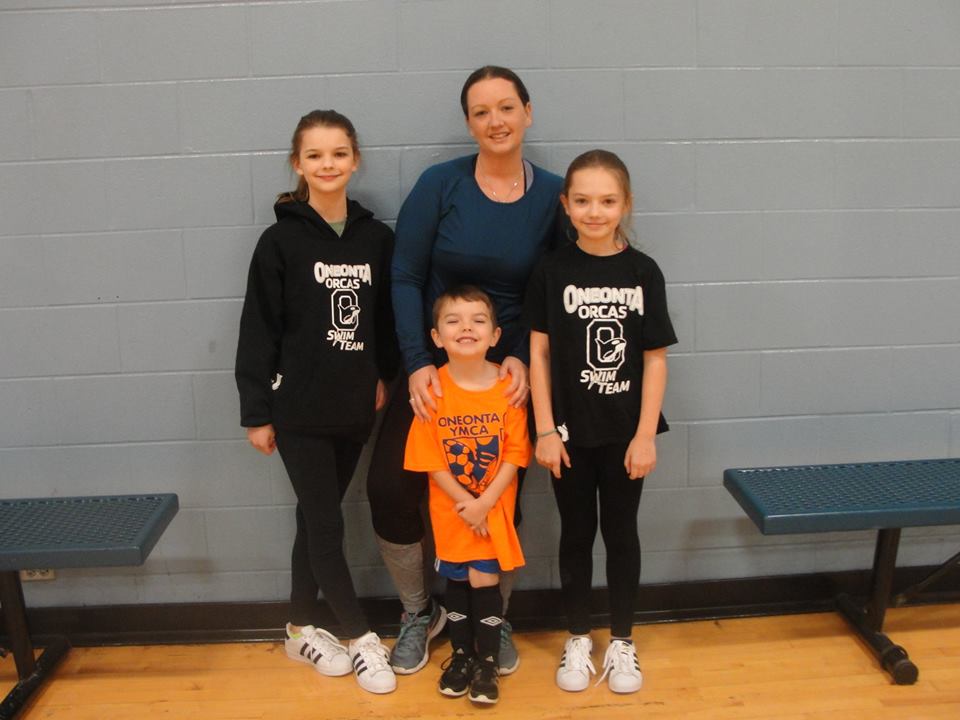 Today's #MyYStory goes out to the Truesdell family. They use our NEW more valued FAMILY MEMBERSHIP, TeriAnn speaks about their #OneontaY experience below:
"Our kids Briegha, Shayla & Declan have all had individual memberships since before they could even walk!
My kids all took swim lessons for as long as they could….when the girls seemed to learn all they could in lessons, they started on the Orcas swim team! Briegha and Shayla just completed their 5th year with the team!
I was looking for a gym to join myself. I kept hearing about the new perks of having a family membership at the Y. So after talking to the amazing Jason Card we decided to do a family membership for us all!
The perks are awesome! We get a $50 coupon each quarter, which basically covers almost all of Declan's swim lessons! This has also led us to participate in more of the youth leagues, because they are now FREE with the family membership! Family Memberhsip cost only $69 per month! I just met with one of the great trainers and got the fit for me app! Which will give me some guidance to help with my workouts!
One of the nice things has been all of us being at the Y at the same time! The girls at practice, Declan at soccer or swim lesson, then I hit the gym or one of the many fitness classes offered again for FREE, since we have a family membership!
The Y has been a part of our children's lives since they were babies! It's so nice to be a part of it now myself! There are so many opportunities for families here! One of the most important…making happy, healthy memories together as a family here at the Y!! If you have been thinking about it…. now is the time! "
THANK YOU TRUESDELL FAMILY! LOVE THE Oneonta Family YMCA