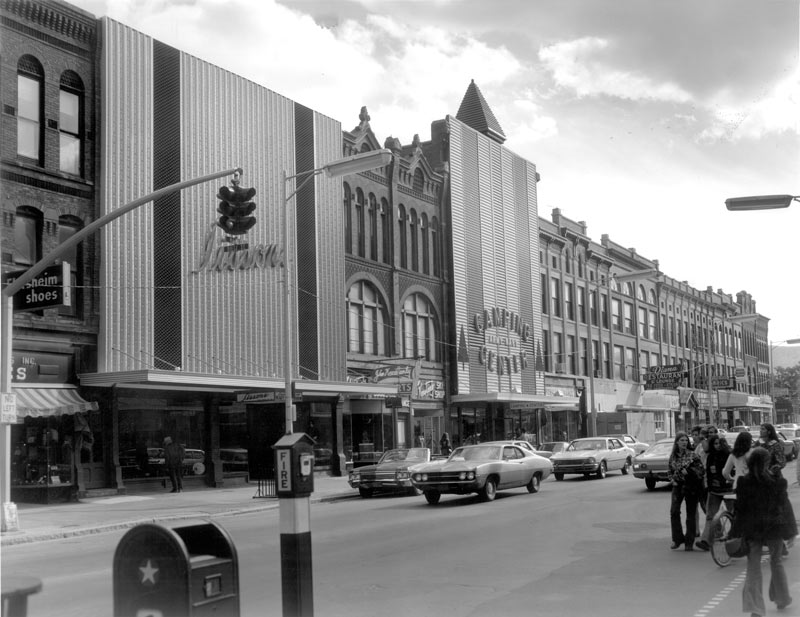 Main Street Oneonta in 1973
The current exhibition at the Oneonta History Center, Envisioning Downtown Oneonta Then & Now, takes a look at the urban renewal program of the 1960s and 1970s as the City's Downtown Revitalization Initiative (DRI) becomes reality in 2018 with the greatest changes to downtown since those efforts.
At the core of the exhibition are more than 50 photos of downtown Oneonta taken in 1973 and the various iterations of that project. Did you know, for example, that the early plans included the demolition of every building on the south side of Main Street from today's City Hall to Chestnut Street?
The exhibition will run into early May 2018. There will be two special programs: On March 25, a panel discussion on changes in urban renewal policy, locally and nationally, over the decades, and, on April 15, an oral history session on the Oneonta's past urban renewal efforts.
Visit www.OneontaHistory.org for hours and events.