Oneonta, NY
Mon-Sat 11am-7pm
Food in this review:
"The One Stop"
Breaded chicken cutlet with melted mozzarella, red onion, artichoke hearts and pesto mayonnaise
"Vegetable Pizza"
Green peppers, onion, mushrooms and broccoli
"Original Pizza"
Cheese pizza
The Undercover Eggplant is a great place to get a good sandwich, salad, or small pizza. While I've been several times, I still have yet to try all of their sandwiches and other foods they server. Included in this review are the most recent items tried and pictured for viewing.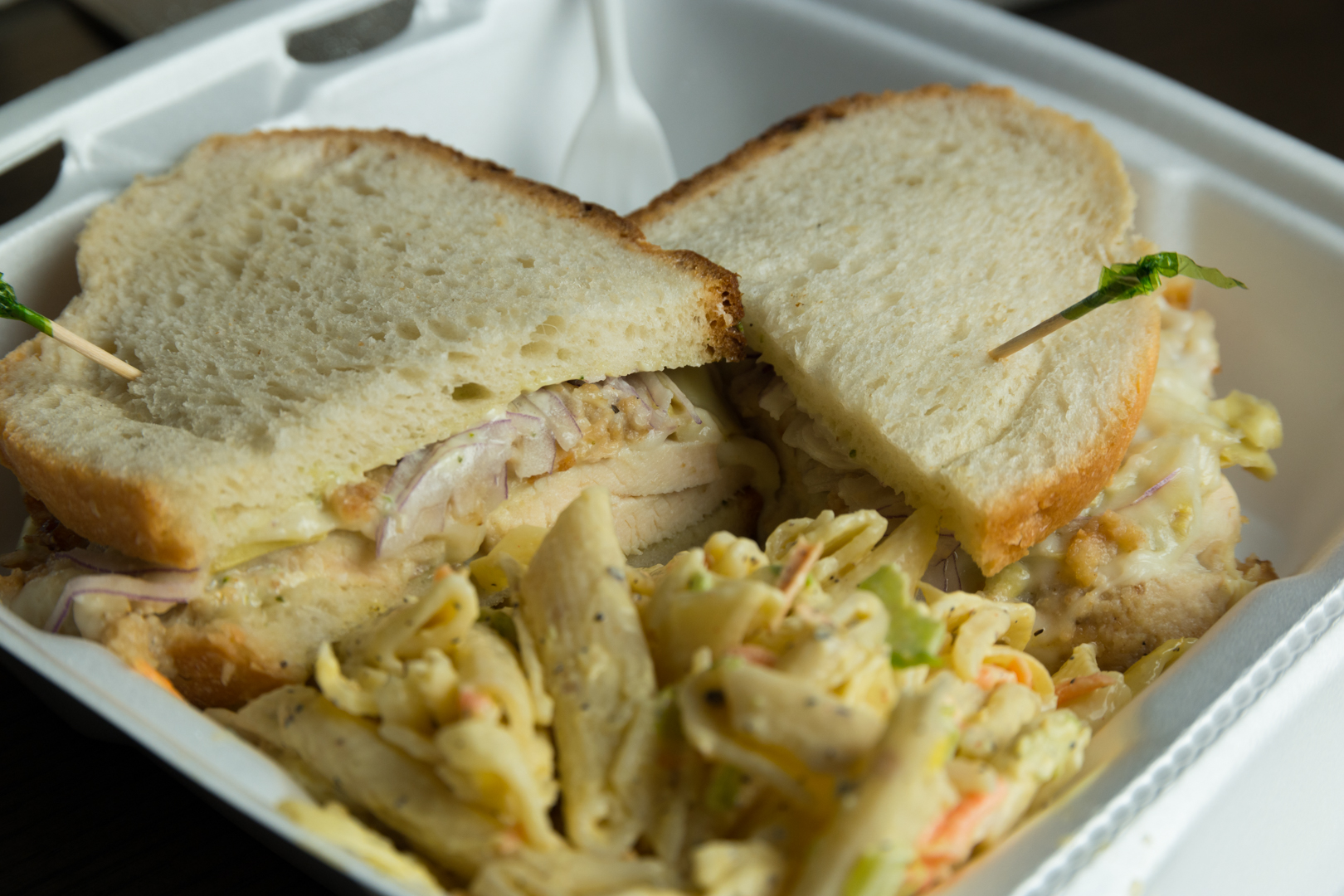 "The One Stop" comes with pasta salad side, which I've always enjoyed with the sandwiches. The sandwich however was dry and turned out not to be the meat ordered. Rather than a breaded chicken cutlet as listed, turkey was put on the sandwich. While that is something that can be looked past and still enjoyed generally speaking, the wrong meat ended up being dry and lacking flavor anyway. The sandwich overall was still decent, but getting the meat wrong on a sandwich is a definitely negative experience.
The Vegetable and Original pizza were both good. Thecrust was crispy, cheese melted well, and flavors were great. The size of the pizza makes them perfect for one person (a very hungry person), or great to split between 2 people or friends as well.
The prices are decent, at $8 for a sandwich (with pasta) and $8.95 – 10.95 for a pizza, it is definitely an easy lunch choice. While the food was mostly enjoyable, I hope to see more accuracy on a simpler order like a sandwich in the future.