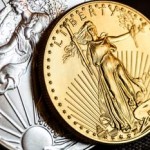 Have you reached a point in your life or your personal finances where you've begun to consider parting with Grandma's "heirlooms"or otherwise accumulated gold, silver, and jewelry? No doubt you've seen the TV commercials hawking money for gold and silver and wondered about the legitimacies of the deals being offered. Skepticism is an appropriate first instinct in such cases, and rather than blindly trusting the honesty of a pitchman, it makes sense to be prudent.
Before you put your valuables in an envelope and send them anywhere, it's a good strategy to have them appraised by a professional. And, just as you would if you were selling a car, you should consider having your older pieces cleaned before appraisal.
If you're selling gold or silver jewelry, make sure you're receiving current market prices. (At the Silversmith-Goldsmith, for example, you'll find those marked and updated daily on a wall-mounted chalkboard.)
Here's a tip: Some gold buyers will offer to pay for weight in gold, without taking into account craftsmanship, the designer, or the year it was made. Especially in the case of estate jewelry, you should seek out a skilled jeweler with knowledge, experience, and an appreciation of fine craftsmanship.
If it's your first time selling your inherited or collected valuables, you owe it to yourself to make the exchange as enjoyable and rewarding as possible. We suggest paying a visit to Bill, the Silversmith-Goldsmith in Otego. We guarantee you'll profit by the experience.