Restaurant:
Mt Fuji Japanese Steak House
Oneonta
Monday-Thursday 11 AM-10 PM
Friday-Saturday 11 AM-10:30 PM
Sunday 12 PM – 9 PM
Food in this review:
"Hibachi Chicken"
"Hibachi Steak"
"Miso Soup"
"Sushi Lunch"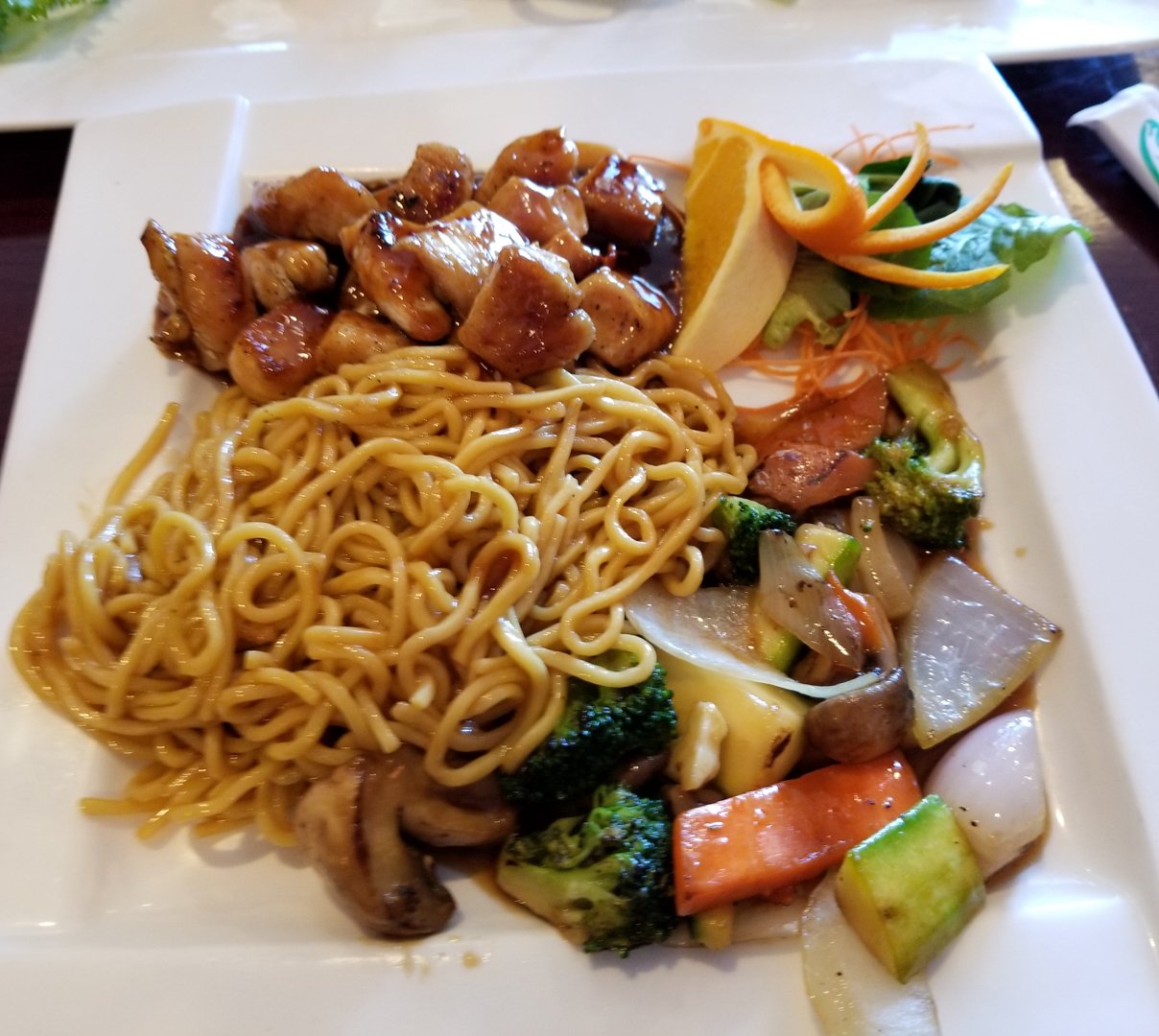 Mt Fuji is located on Southside in Oneonta. I've been many times and had generally good experiences. The staff has always been kind and attentive, and the food is good. On this visit, I started with the Miso Soup, which was very flavorful and with the included salad (with the meals) was a nice start. Everything is served neatly and professionally and adds to the experience. The sushi lunch was well plated and fresh; fish was smooth and tasted good. The included small dishes are great for dipping the sushi in soy sauce if you like that.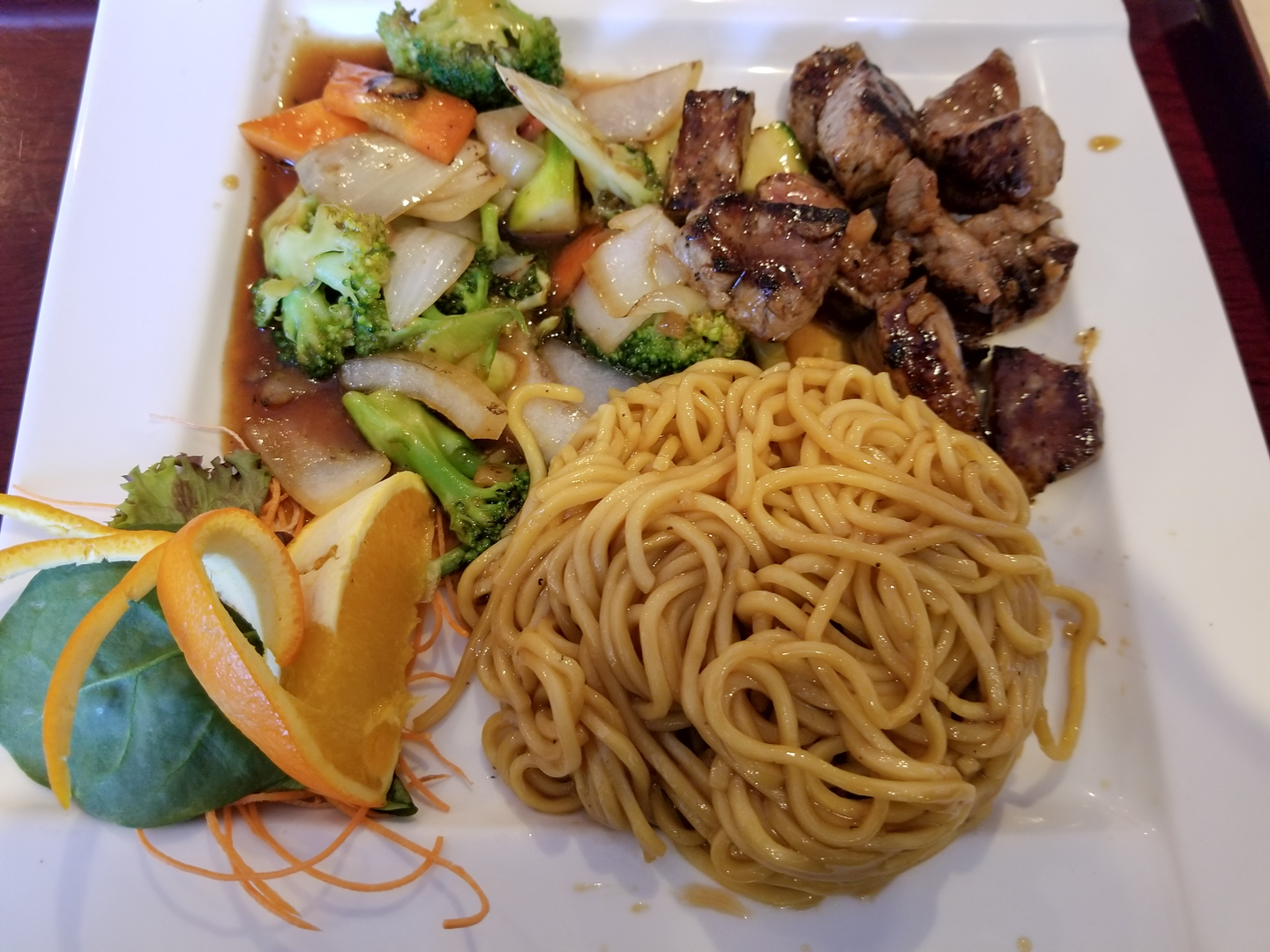 The noodles in the main dish were good and the meat wasn't overcooked. Both dishes had great flavor, but the chicken probably stands out a bit more in flavor because of the sauce. Both were served with sauces on the side as well in case you enjoy using them. Vegetables were also cooked well, which was especially important because of the added onions. And of course presentation was well done also.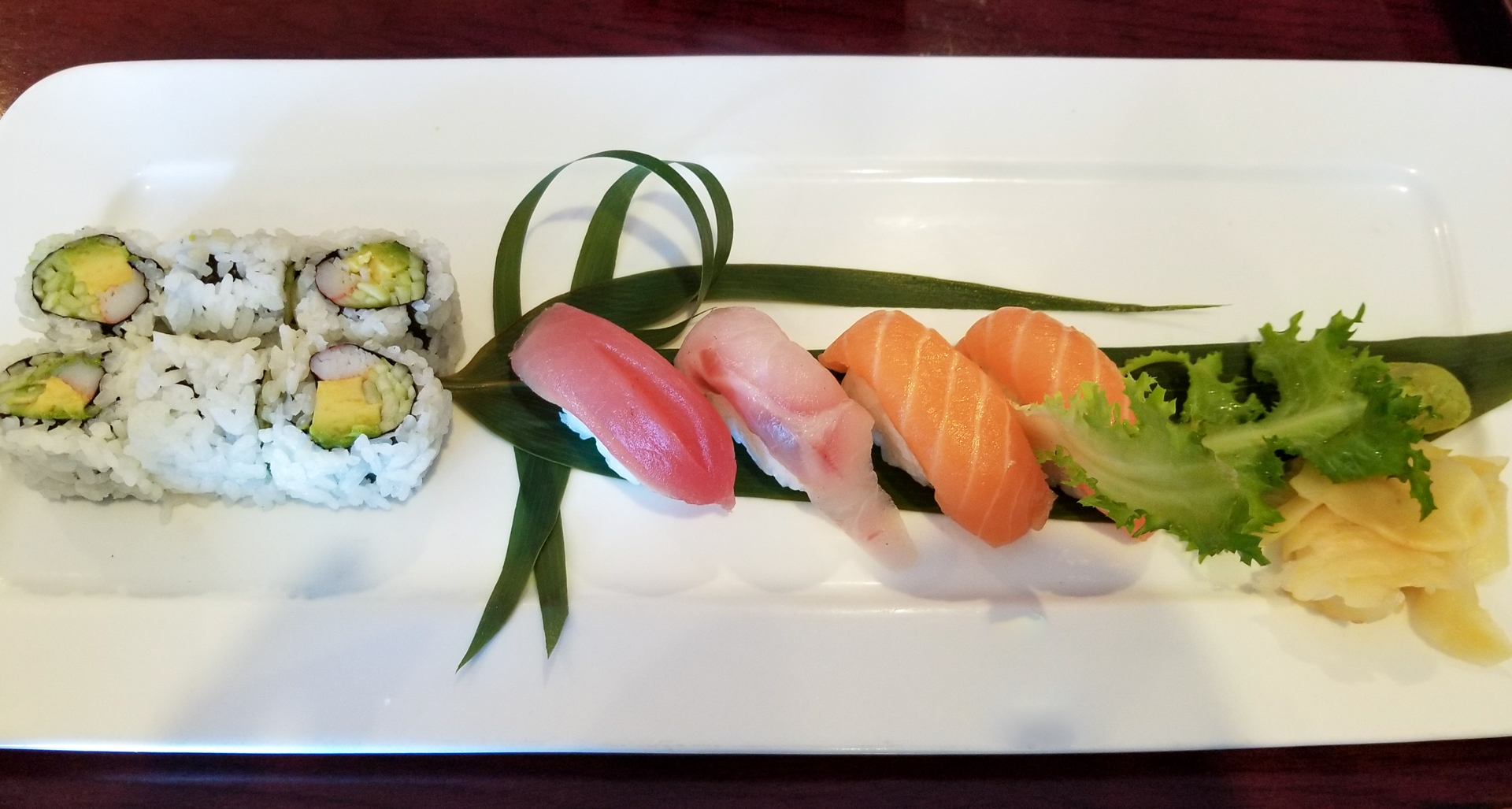 My only complaint would be some aesthetics, the menu was torn (as were others) and old looking. The water feature on the entry table looked a bit gross when walking in. Either than that the experience was great, and will return in the future.
A tip for visitors, lunch generally doesn't seem super busy, and the dishes for lunch are far cheaper than those for dinner."