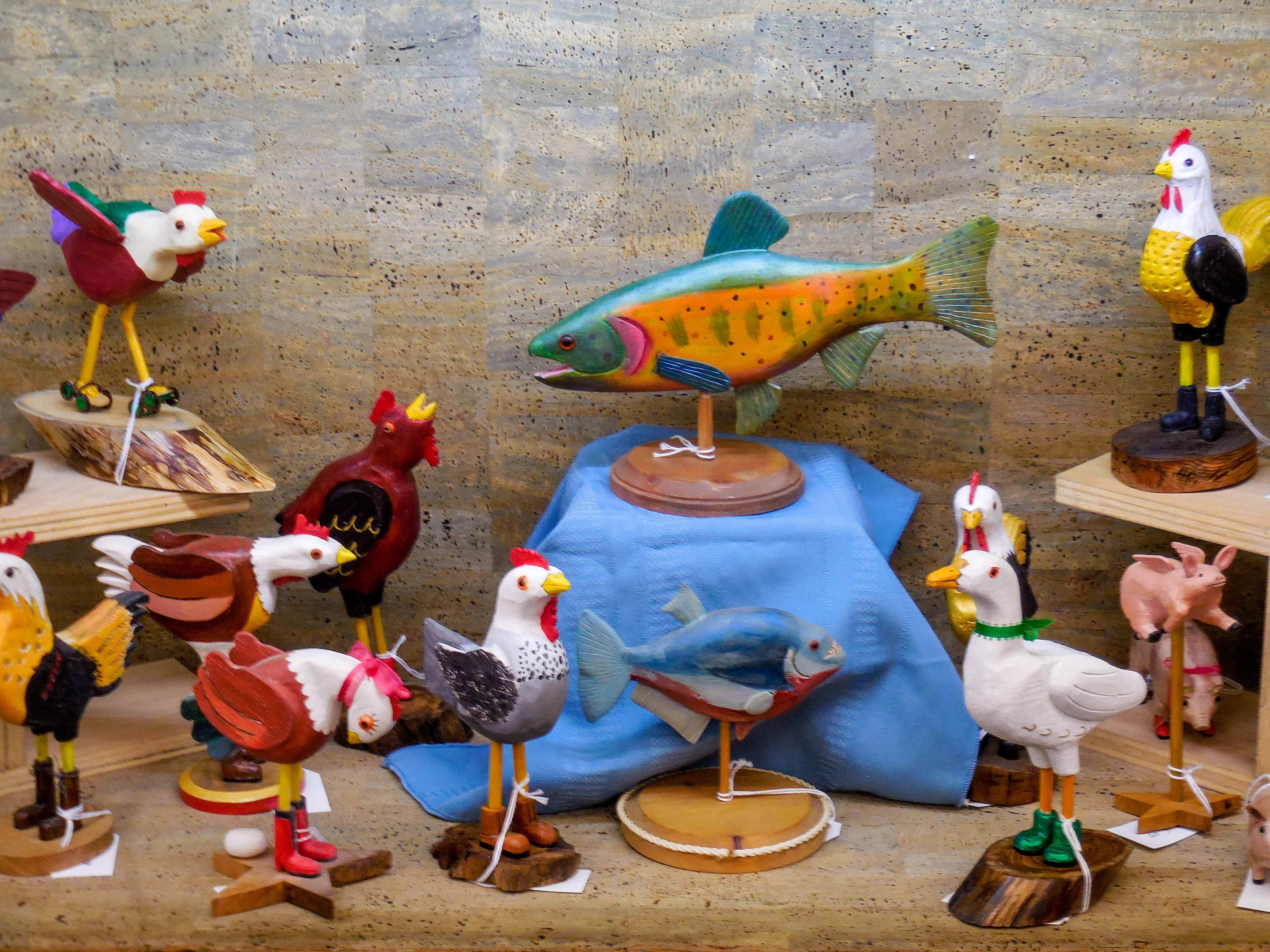 By Deborah Blake
One of the great things about this time of year at The Artisans' Guild is that we always get a few new artists. (We always seem to get a bunch of new people coming into the shop to be juried in the spring, and right before the holidays, although a few folks wander in at other times.) Although we hate to say goodbye to any of our existing members, it is always great to have something fresh and different to spice the place up. Last month, we were joined by three new members, all of them with very different crafts.
Katrina Boest does bright and colorful crochet. You might not think of yarn as a summer craft,but she has fun, lightweight vests and cover-ups, halter tops, and great kid's gifts.
Anthony Ferrarese creates adorable and humorous whimsical wooden animals. Wait until you see the chicken on roller skates! He also has some fabulous walking sticks, which is something our customers have been asking about for some time.
Last but not least, Steve Hapanowicz brought us his novelty candles. Made of poured and paraffin wax, he not only has jar candles in lots of different scents, he also has candles that look (and smell!) like beer in mugs, wine in glasses,popcorn in tins, and more. Come on in and have a sniff—you won't believe it.
We are so pleased to welcome them all to the Artisans' Guild family.
Anthony is our Artist of the Month for June, so his wonderful handcrafted treasures will be in the small front window all month. Be sure to take a peek the next time you wander by. And if you've been thinking about joining the Guild yourself, don't despair. We're going to have one opening at the beginning of June, as we bid a fond farewell to our Button Jewelry folks, as they go on to different endeavors. But this means we'll have a rare jewelry spot available, although it would have to be something very different from the gemstone and silver jewelry made by our existing artists. So if you do fused glass or enamel, or something else unusual, be sure to stop by and talk to the manager. Happy summer!