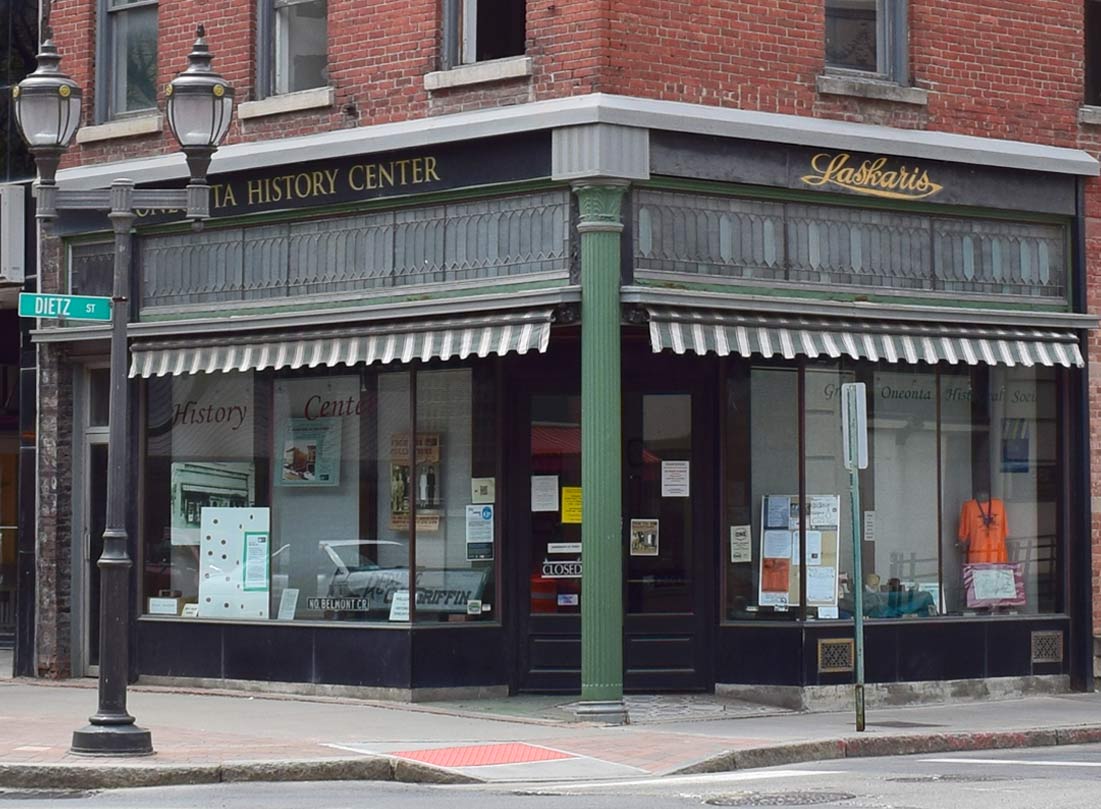 The Greater Oneonta Historical Society presents the following Spring 2018 events:
Sunday March 25 – 2 PM
Panel discussion on trends in urban renewal policy with Hartwick economics professor Carli Ficano, SUNY Oneonta president Nancy Kleniewski, and City of Oneonta mayor Gary Herzig.
Sunday April 8 – 2 PM
Edison Gramophone talk & demonstration with collector Charles King. Bring in your cylinders to hear them played!
Saturday April 15 – 10 AM to 3:30 PM
GOHS' 14th annual Postcard & Ephemera Show and Sale at Elm Park Methodist Church, 401 Chestnut Street.
Wednesday April 25 – 6 to 8:30 PM
Annual Dinner at Toscana Northern Italian Grill. $45 price includes appetizers, salad, choose from five entrees, dessert, plus tax and tip. Registration deadline April 17th
Friday May 4 – 5 to 8 PM
6th annual Cakewalk on 2018's first Fabulous Friday
Saturday May 5
Last day of "Envisioning Downtown Oneonta Then & Now", an exhibition on urban renewal in 1950s through 1970s, including 50+ photos of downtown in 1973
Tuesday May 15
Full day bus trip in a Hale Transportation coach to the Glenn H. Curtiss Museum in Hammondsport and the Corning Museum of Glass in Corning. $90. Registration deadline April 24th. All events free, except where noted, and open to the public.
For more information, visit www.OneontaHistory.org or GOHS' Facebook page. Registration forms available at the Oneonta History Center and online above.