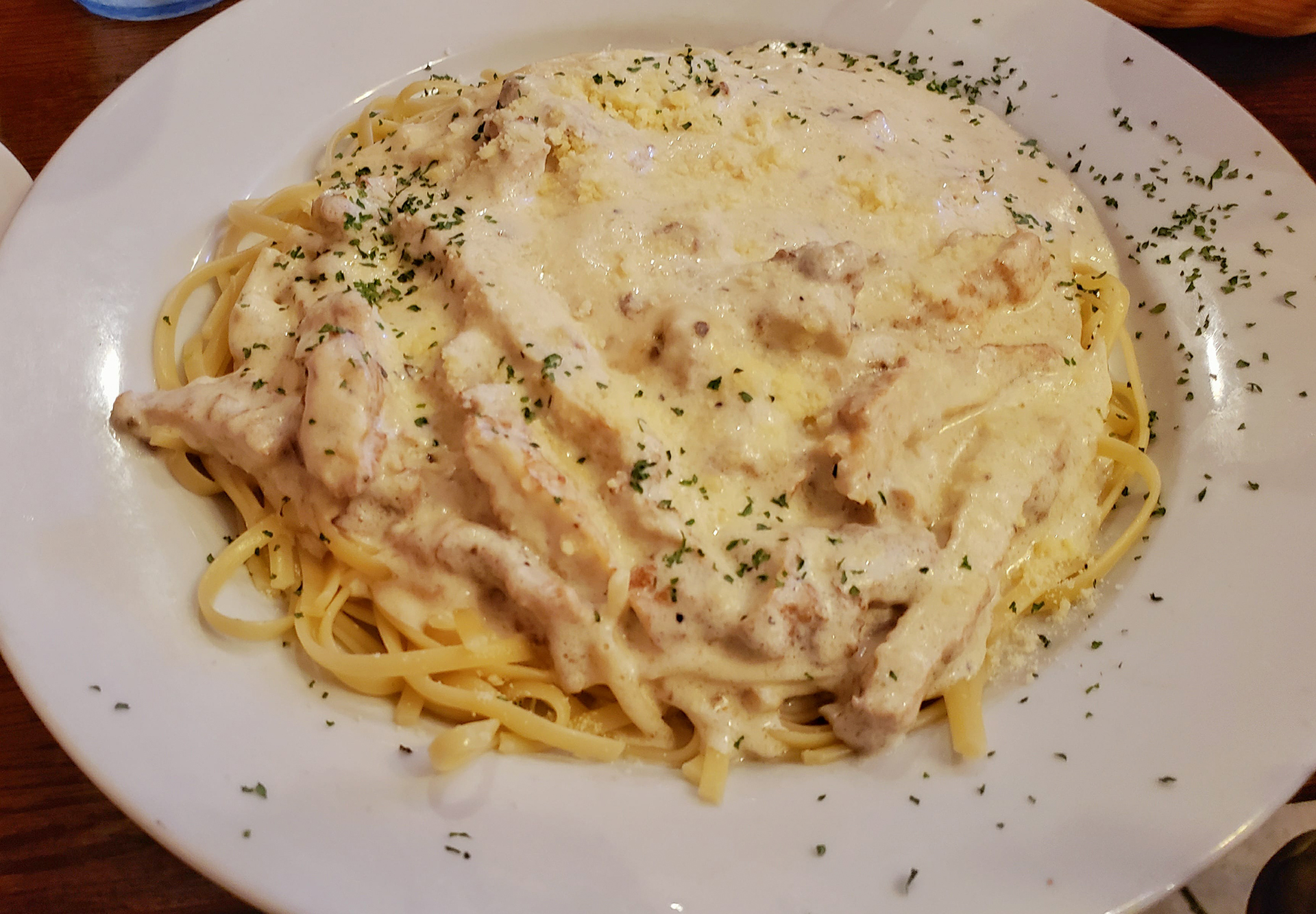 Customer review:
"Nina's has changed quite a few times over the years, so experiences have changed over time. On this visit I was pleasantly surprised by the quality of the food and people. The food was great, the staff was attentive and the (owner?) seemed very passionate about the restaurant.
The chicken parmigiana was really good, well made, and made properly (some people make it with parmesan melted cheese). The chicken was juicy, the breading stuck to it well, and the sauce was thick over the pasta and chicken with just a bit of watery-ness on the bottom of the plate. It all seemed very fresh and well made. The bread was crunchy outside and soft inside, served with soft butter that worked great with it. The salad was simple but also great. While my opinion over time has gone back and forth, currently the experience here was great and I would definitely recommend it. While the "newer" sign was meant to refresh the place, it's really about the food and staff.
Pros- Food was great, well made, and fresh. Staff was polite and attentive. Drinks were good, city water is still city water however, if that is important to you for water/tea. Place seemed clean and well laid out.
Cons- Waiters in shorts.