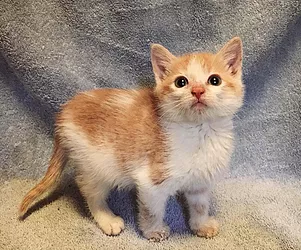 Super Heroes in Ripped Jeans is a dedicated group of volunteers that provides affordable veterinary care, free food and flea medications for animals in need. The group came together in September 2017 and since then they have worked with over 500 animals.
Terra Butler is the kind of person who doesn't wait for someone else to solve problems. She figures out what needs to be done and then finds the resources and invites others to join together to make things better. This is exactly what she has done to improve the life of animals and their caretakers in our community. Out of her concern for the welfare of colonies of feral cats, families who are experiencing difficulty caring for their pets, and animals in need of homes, Super Heroes in Ripped Jeans was born.
Since September of 2017, this dedicated group of volunteers has provided a food bank for pet owners in need, arranged foster home care for pets whose owners are in need of temporary placement and for animals who are waiting for a chance at adoption, a low cost spay/neuter program and affordable veterinary care. Since their beginning, over 500 animals have been helped.
Of special concern for Terra, are the growing feral cat colonies in the community. Terra knows that the life of a feral cat is hard. Rarely dying of old age, most of these cats die of disease, untreated injuries, and infections that cause slow, excruciating deaths. While these cats appear to be wild, they are still dependent on humans for food; either by being fed or eating out of trash containers. Very few are able to survive by hunting alone. Large feral cat colonies can spread parasites that affect humans and other animals.
Super Heroes in Ripped Jeans operates a trap, neuter, vaccinate, and release program for feral cats in the community. By keeping the population under control, this problem is addressed in a humane manner.
For more information please check out their web site: www.superheroesirj.org to find how you can help this great group of volunteers.
The Greater Oneonta Historical Society opens a new exhibition at the Oneonta History Center on Friday May 25 that explores the history of the state militia and Army National Guard in Oneonta. Entitled "Oneonta's Own: The State Militia & National Guard in Oneonta, 1812-2003," the exhibition features artifacts and images drawn from the collection of the New York State Military Museum in Saratoga Springs, many of which were previously displayed in the Oneonta Armory and transferred to the Military Museum when the National Guard vacated that building in 2003. The exhibition curator is Oneonta native Courtney Burns, director of military history for the NYS Division of Military & Naval Affairs.
For nearly two hundred years, Oneonta had a military presence from the first militia company formed in 1812 through a detachment of D Company, 204th Engineer Battalion, which left the city in 2003. Oneonta's National Guard served in the Civil War, the Spanish-American War, World War I, and World War II. During the Cold War, Oneonta's National Guard remained on alert as part of the primary reserve force for the Active Army, and as part of an engineer battalion in the 1970s through the 1990s was an invaluable resource for numerous public works projects and snow and flood emergencies throughout Otsego County.
GOHS executive director Bob Brzozowski says, "We are pleased that some of the historical objects once displayed at the Armory are returning to Oneonta, even if only for a few months."
The Oneonta History Center is located at 183 Main Street and is open Monday through Friday from 12:00 noon to 4:00 PM and Saturday from 10:00 PM to 4:00 PM, as well as for special events and by prior arrangement. For more information, contact (607) 432-0960 or info@OneontaHistory.org or visit www.OneontaHistory.org.
Photos from the exhibition are available upon request. Written by Courtney Burns; distributed by Bob Brzozowski.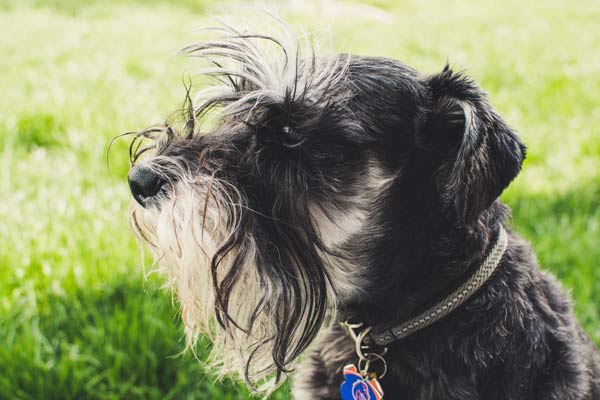 We got the new dog from the Susquehanna Animal Shelter. "Some kind of terrier" they say. The wife and I got the new dog booties. "Muttluks". She doesn't seem to mind snow, but the salt is hard on her feet. I've never tried to make a dog wear clothes before, but that's OK because she has probably never worn clothes, so we're even. They are complicated things of black leather, suede and elastic, little bits of velcro and reflective safety straps.
I have the TV on while I try to figure them out. They shut down the federal government last night. I am rather taken by this. I like the idea of a little less government. Perhaps we could make this a yearly event? A man in a suit and a tie is explaining why This Is Bad. I don't care, I'm just trying to figure out how to slip a half inch tube over a two inch leg without ripping off all the fur. The Muttluk people have videos showing that this is not just possible, but that dogs like it. I believe them just slightly more than the man with the tie.
Experimenting, I find that if I put my hand in the bootie and make a fist, it will briefly loosen up enough to let me slip it on the dog. She has a little history of learning bizarre new things from me and puts up with having her legs manhandled surprisingly well. The man on the TV is explaining that Coast Guard ships will rust at their docks, planes will stop flying, cities will burn, and when NASA closes down, GPS satellites will fall in a cold steel rain. I decide this is probably a good time to take a walk, now, before the sidewalks stop working.
One thing it doesn't mention in the videos is that the new booties make a whapping noise when she walks. I guess I would write it as *FLUP* *FLUP* *FLUP*. The dog in the video doesn't do that. Maybe mine is just an enthusiastic walker. It is in the single digits today so I add the red saddle blanket before we head out. It is icy too, so I put on my own black overshoes. Now she can see that I'm doing it too. So long as you are dressed properly, there really is no bad weather in Oneonta.
The sidewalks are still working. The dog is going *FLUP*? (pause) *FLUP?* *FLUP*FLUP*? *FLUP*FLUP*FLUP*! The booties are working. I look both ways, but no satellites are coming down on my block. We are somewhere up on the next street when it hits me. She is wearing a red coat. I am wearing a red coat. She is wearing black boots fore and aft. I am wearing black gloves and boots forward and aft. She has a short, neatly trimmed beard. I have a short, neatly trimmed beard. *I* have somehow become one of those ridiculous people who dress like their dog! The horror! The horror! I pray briefly for a rogue GPS satellite to come and free me from my shame, but apparently that is shut down too.
The dog gives me a big terrier grin. There is an improbable amount of snow on her. *FLUP*! she says, *FLUP*! I recall that in a small town one is responsible for ones own entertainment. Clearly, there is only one thing to do. I pick up a boot, whap it down. *flupp* No, that's not it. *Flup* Almost. *FLUP*FLUP*! Yes! Got it! Off we go, flupping madly. Let the satellites fall. *FLUP*! I say, *FLUP*!
By: Ken M.