Ward Davis: Wooden Toy Maker
This month's artist of the month is Ward Davis, our wooden toy maker. If you haven't seen his
things yet, you are going to want to stop in and take a look. He has trains, planes, and automobiles. An ark with lots of animals. Giraffes and dogs you can pull behind you on a string just like in the good old days. And because they're sturdily made of child-safe materials, they will last into the next generation and beyond.
Not looking for a toy? We have lots of other fun things for the young at heart. Anthony
Ferrerese's whimsical animals will make you laugh. (A chicken on roller skates, anyone?) Pretty
jewelry, amusing pictures, even pillows with cats on them. Come by and see!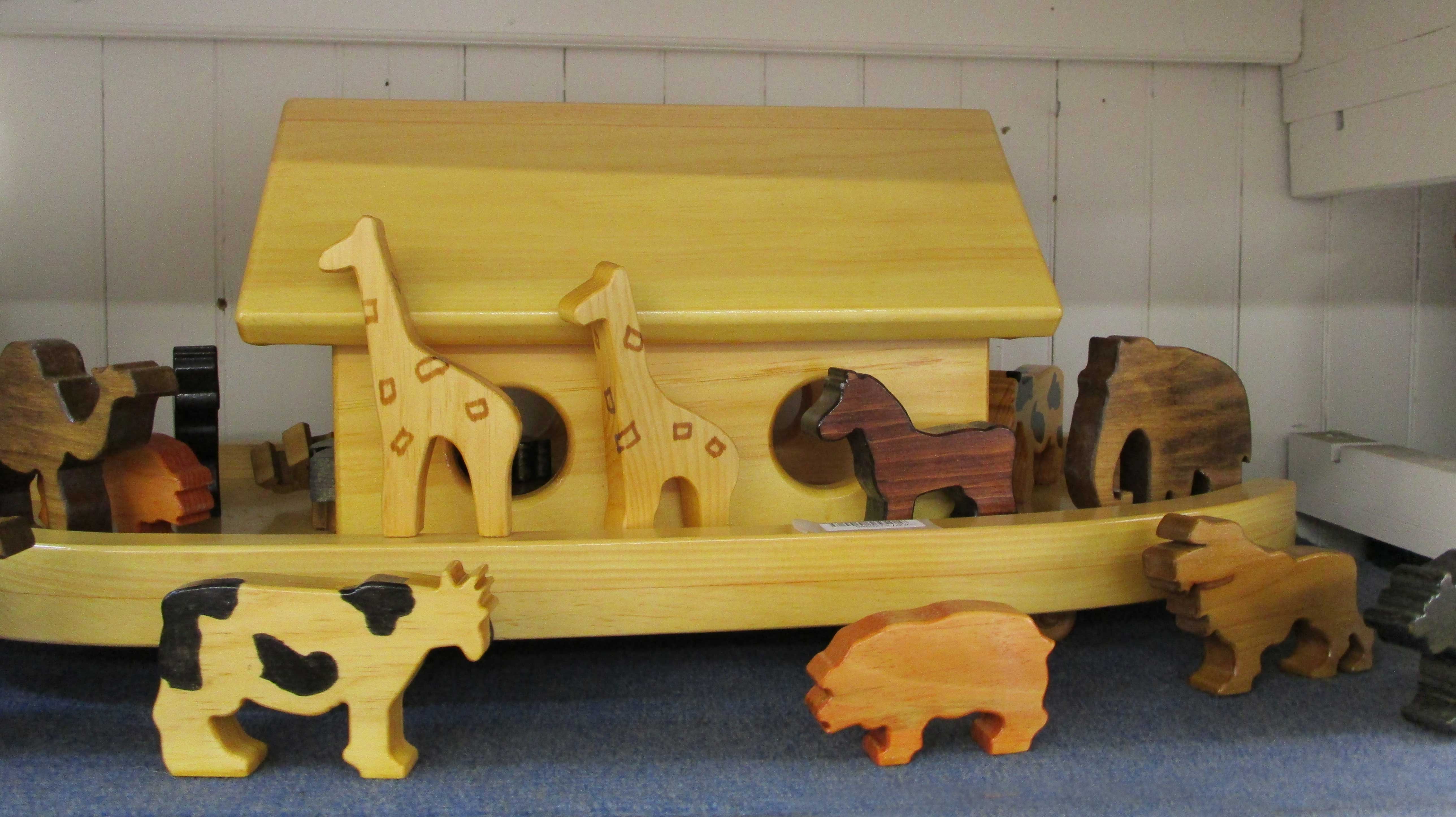 GET TO KNOW THE Y STAFF
By Nick Ellis Lmt

I started volunteering at the Y in August, 2005. My sister was taking Gymnastics and was a level 3. I used to come in and watch her classes. Susan Rowland, gymnastics coordinator at that time, asked me if I wanted to help out.
I volunteered for about a month or so and was hired on as gymnastics coach. I came from a competitive martial arts background and am pretty good at body awareness, mechanics, rhythm and flow. I feel that it gave me an edge into spotting for more difficult skills. I absolutely love being able to aide children and young adults to perform awesome skills and routines. I love having the platform to impact their lives as a positive and encouraging role model to guide them towards a happy and fulfilling future.
Outside of the y, I own three businesses. I am a Licensed Massage Therapist, which is also a huge plus into helping my kids. I do all aspects of construction, with the only exception of foundation work.
Lastly, I am a DJ. I learned at a very young age; "do not learn to like the job you have. Instead, do what it is that you love to do and find a way to make money at it. You will never work a day in your life!" Therefore, I am incredibly blessed in that I am doing all the things that I love to do and none of it seems like work to me. When I was young, my mom took my brother and I to Mexico for a week each year. We built houses for less fortunate people than ourselves. It was awesome!! My life mission is to build and operate a high-end resort. When it is self sufficient and making profit, I am taking the profit and building a mission of my own.
One of a Kind Gifts

One of the best things about shopping at The Artisans' Guild is that everything in the store is handcrafted by somebody local or regional. This is especially important during the summer, when wedding time is upon us and people are looking for the perfect gift for the bride and groom.
After all, nobody wants to be the one who brings the third toaster… When you buy something handmade, it is much more likely to be one-of-a-kind, reducing the likelihood that Uncle Bob is going to bring the same exact thing, only in green. Plus it gives you the opportunity to really tailor the gift to the couple's tastes.
Are they foodies who love to cook? Get them a wooden peppermill, a large wooden bowl, or a set of pottery dishes. If they are decorating a new home, there is artwork for every taste and budget, not to mention the tradition "new house" gift, a handcrafted broom.
Whether it is impressive blown glass, cozy pillows or quilts, or a beautiful watercolor,The Artisans' Guild has the perfect gift that will tell the happy couple how much thought you put into picking out something that reflects your love. And that's the best gift of all.